Path IDx Provides a Full Range of Fluorescent and Chromogenic Multiplex Immunohistochemistry Staining, Imaging, and Analysis Services using UltraPlex Technology.
Our goal is to meet your need for rapid, responsive fluorescent and chromogenic multiplex IHC biomarker analysis of FFPE tissue biopsies. Using our flexible multiplex panels, we can provide full immune profiling of the tumor microenvironment, allowing you to rapidly accumulate immune signature data and to develop and test your hypotheses.
We provide a full range of services from sectioning through analysis and can perform whatever stages are needed to facilitate your research needs.
Sectioning of human and mouse FFPE tissue sections
Choose your own multiplex panel: Select from our range of qualified UltraPlex Modular biomarkers
Staining: Manual staining or autostainer
Imaging: Perform full slide imaging and provide raw data files
Analysis: We offer a full range of analysis options
Pathologist review
Our lists of qualified biomarkers are being expanded continually, but if you don't see the markers you are interested in, please contact us about Custom Multiplex solutions, we are happy to develop any panel of interest.
In addition, the UltraPlex technology goes beyond tumor immunology to provides custom solutions to multiplex analyses of a variety of tissues and disease areas. Just ask us.
Did you know that Cell IDx, Inc. is on @scientist.com? Sign-in at scientist.com and send us a request today.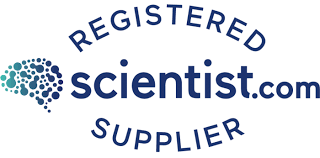 Please contact us to discuss your needs: 858.452.5800 or complete and send this form.